Event 21 was a $135 + $15 women-only Event, and attracted 44 players. Linda Huard, who took 6th place in the Strangers in the Night Event and its 631-player field, showed up for the Women's Event. So did Alyssa MacDonald, the winner of Event 4, a 6-max Bounty Event, and Kassandra Dawn Cox, who finished 6th in that same Event, and 4th in Event 2, a Shootout tournament.
It is with a mixed field of accomplished poker players and recreational players that Event 21 unwound. Linda Huard got to third place, leaving Judith Bombardier and Melissa Clayton heads-up.
The heads-up match didn't last very long, but we did see one monster clash. In a pot that was min-raised pre-flop and checked by both players on the flop, Melissa went all-in on a
board. Judith covered her and called pretty fast, holding the promising
. The river was a blank, and Melissa's
held.
Judith was left with about 100K, or 15% of the chips in play. She did double them up on a coin flip, but lost them all when she open-jammed a flopped pair on Melissa's top pair.
Melissa Clayton was left alone in the tournament, with her posse clapping from the rail. Congratulations!
The Women's Event Champion: Melissa Clayton – $2,820.00 and the Champion's Trophy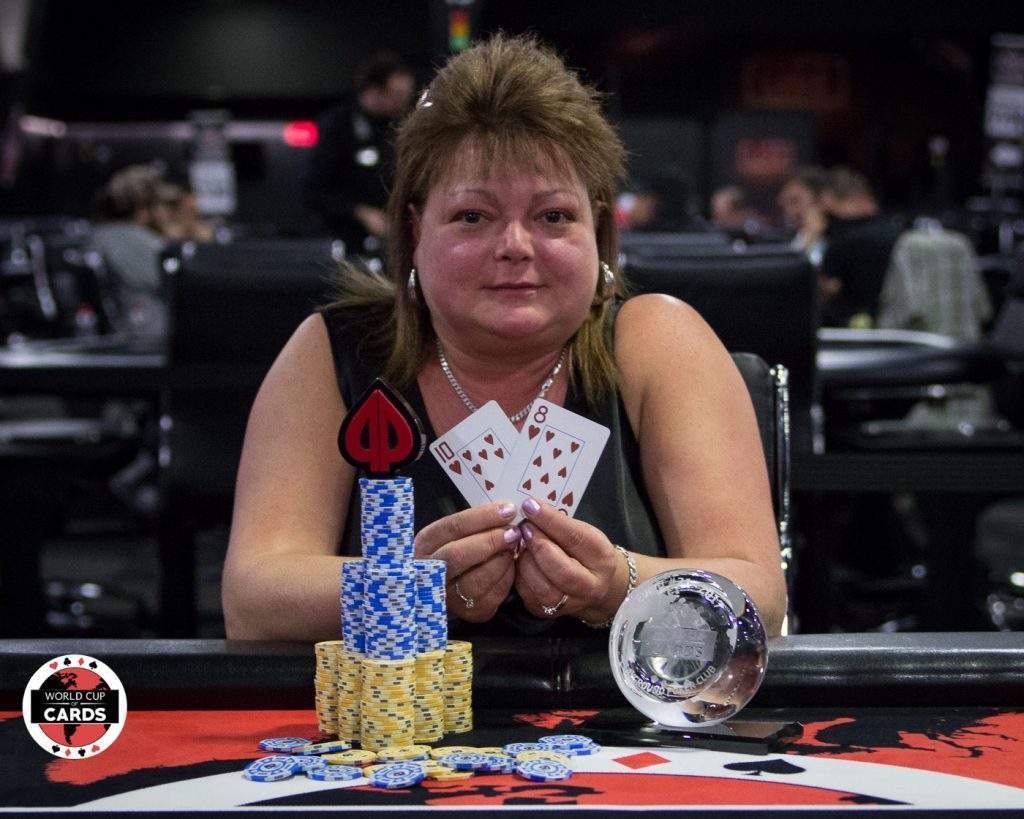 Runner-up: Judith Bombardier – $1,880.00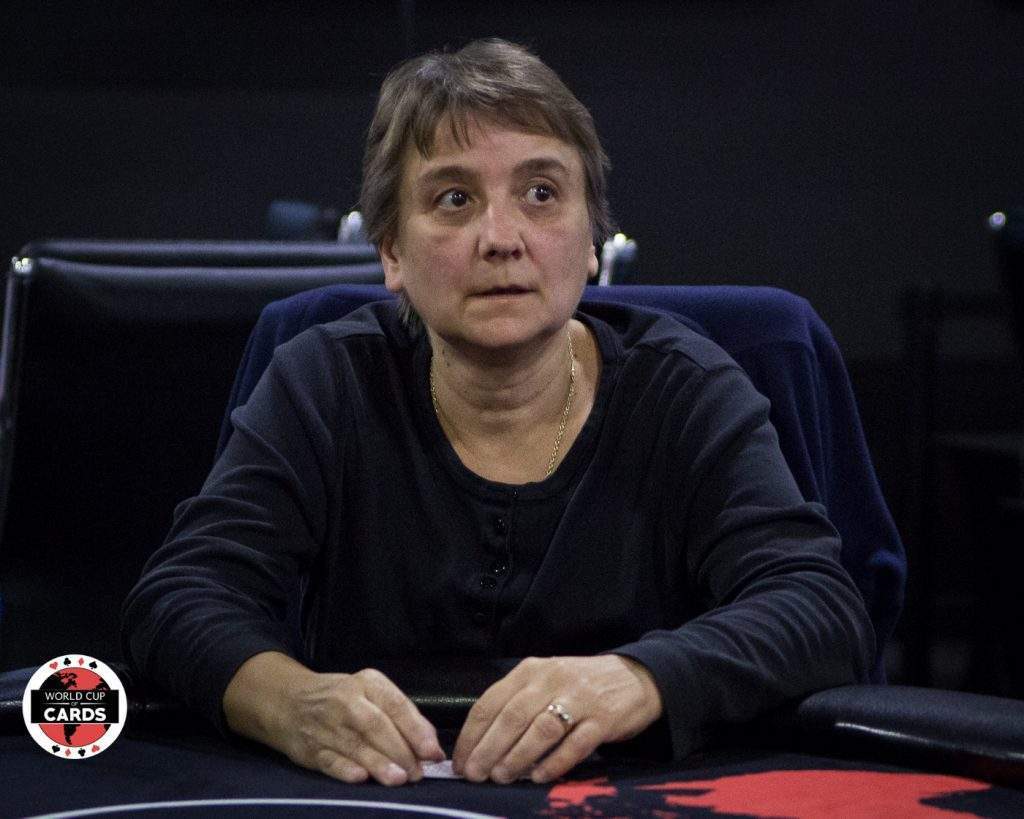 Last hand of play