Tonight was held Event 27 of the World Cup of Cards, a $200 + $20 NL Hold'em Deepstack Turbo Event. A staggering 192 players took part in this fast-action tournament, creating a nice $37,248 prize pool. The pool was split into 20 payouts.
The field got to the payouts very fast, and to the final table even faster. The 10 eliminations that led the money finishers to the final table happened within a single level. These bust outs include Jonathan Patrick Marrie (20th) and William Blais (16th), who are competing for the Leaderboard Challenge's 1st prize (a 10K Caribbean package).
The first 4 final table busts were also very fast. All these lightning-quick eliminations led to a 6-handed game with some depth to it. And so they played poker.
Randy Khalil, who was quick to build a stack, managed to hold on to his riches until the very end. It is very rare to see a player shoot to the pole position so fast and actually win, but Randy pulled it off tonight. His stack moved a lot on the final table, going as low as 400K. During 3-handed play, he was seen doubling Charanjeev Malhotra with a lesser ace, then doubling through him with a better ace.
After that loss, Charanjeev was quite short, and he found himself in a coin flip with Matthew Wilkins, holding
against Matthew's
. The board came
, spelling Malhotra's elimination in 3rd place. His finish was worth $4,740, and he walked away, leaving Randy Khalil and Matthew Wilkins heads-up, a match that lasted 1 hand.
Matthew Wilkins started on the button, and he went all-in for an effective 2.3M on Randy's 120K big blind, making a statement. Randy did not care for that statement, and called. His
hit a pair, leaving Matthew's
behind.
Congratulations!
Champion of Event 27: Randy Khalil – $8,380.00 and the Champion's Trophy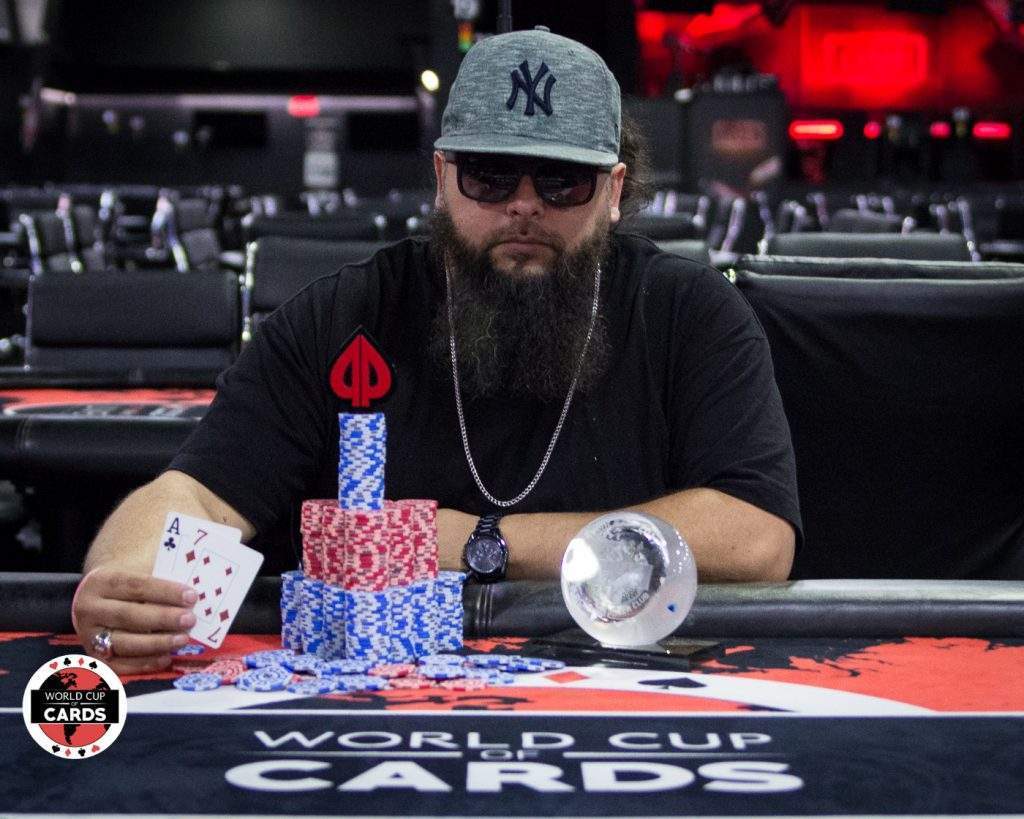 Runner-up: Matthew Wilkins – $6,398.00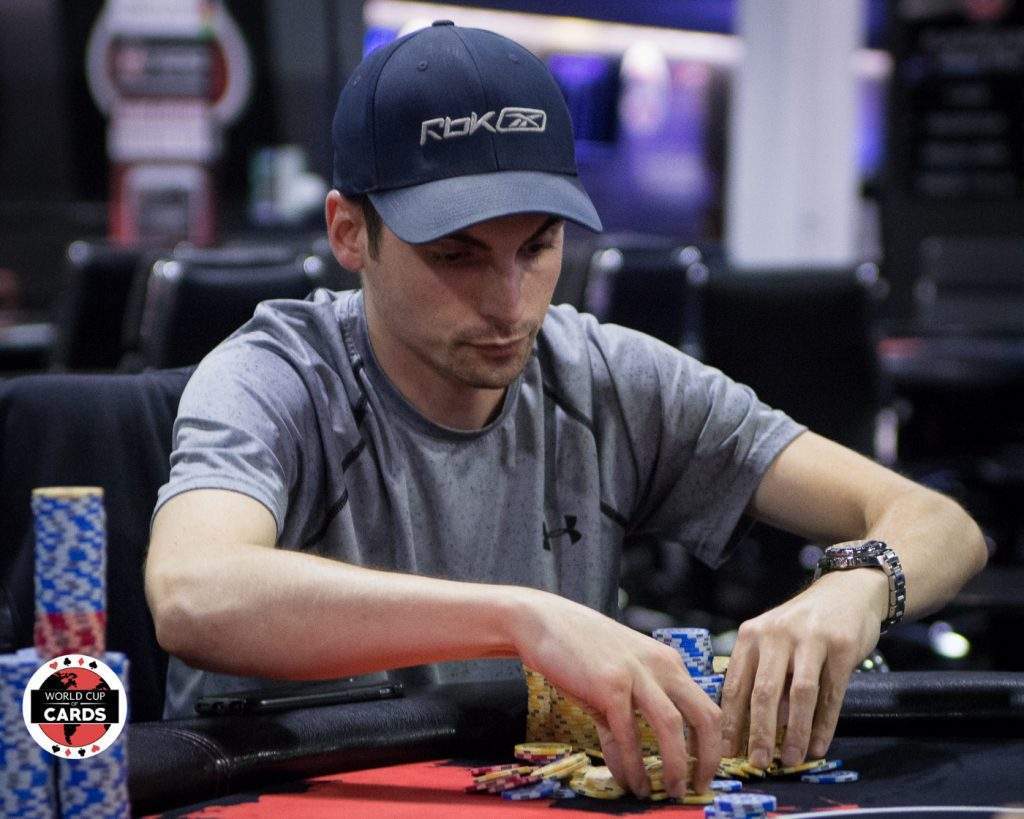 Last hand of play: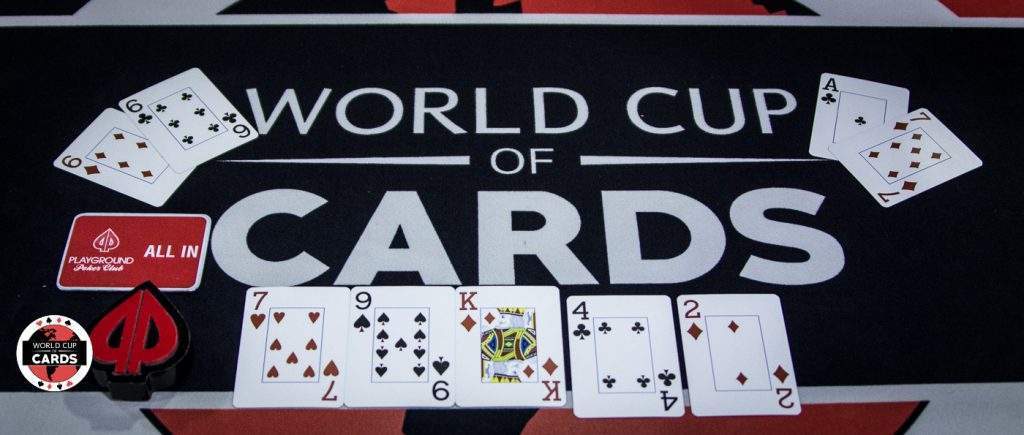 3rd place: Charanjeev Malhotra – $4,740.00