Tonight was the very last Event in the World Cup of Cards 2017. Event #36 was a $200 + $30 + $100 NL Hold'em 8-Max Bounty tournament. 187 players took part, which created a very nice prize pool, with 19 payouts that stretched across 3 tables.
Karyn Gemmill and Mitchael Ferguson missed the final table by a hair, busting almost simultaneously on their respective tables. Evan Shapiro was the only staff member to appear on the final, and was its first casualty. He was followed by Ionnais Tsontakis and Naghibollah Noori.
Mathieu Boulanger-Vaugeois, who regularly appears in the payouts during Playground Poker Club Events, did an amazing job at keeping himself alive with very little love from the deck. He busted after putting his money in with the best hand.
Jacques Brière made it to 4-way, but chose the wrong hand to risk his chips with. Christos Arvanitis went out next, leaving Shawn S. and Zhen Wang heads-up.
The match was extremely uneven, with Shawn owning about 90% of the chips in play. On the first hand, Zhen went all-in with
and Shawn called with
. Shawn then switched seats to get a better look at the board. He sat in seat 5, behind the Champion's Trophy, and was serenading the dealer. The flop came
, putting him well ahead. But the deck was malignant:
! Runner-runner trips gave Zhen the pot! The river was received with a scream from Zhen, and everybody had a good laugh, Shawn first. What a sport.
Zhen Wang then let go of 2 blinds, which almost put him back where he was before the double-up, and busted on the following hand after correctly calling Shawn's all-in (full hand below).
Christos Arvanitis took $4,710 for his 3rd place, Zhen Wang $6,418 for his 2nd place, and Shawn S. banked the beefy $8,420 1st prize, and walked home with the last of the 2017 World Cup of Cards Trophy. Congratulations!
On this note, the Playground Poker Blog is out until the Fall Classic. Don't miss it!
Champion of the $200 + $30 + $100 Bounty: Shawn S. – $8,420.00 and the Champion's Trophy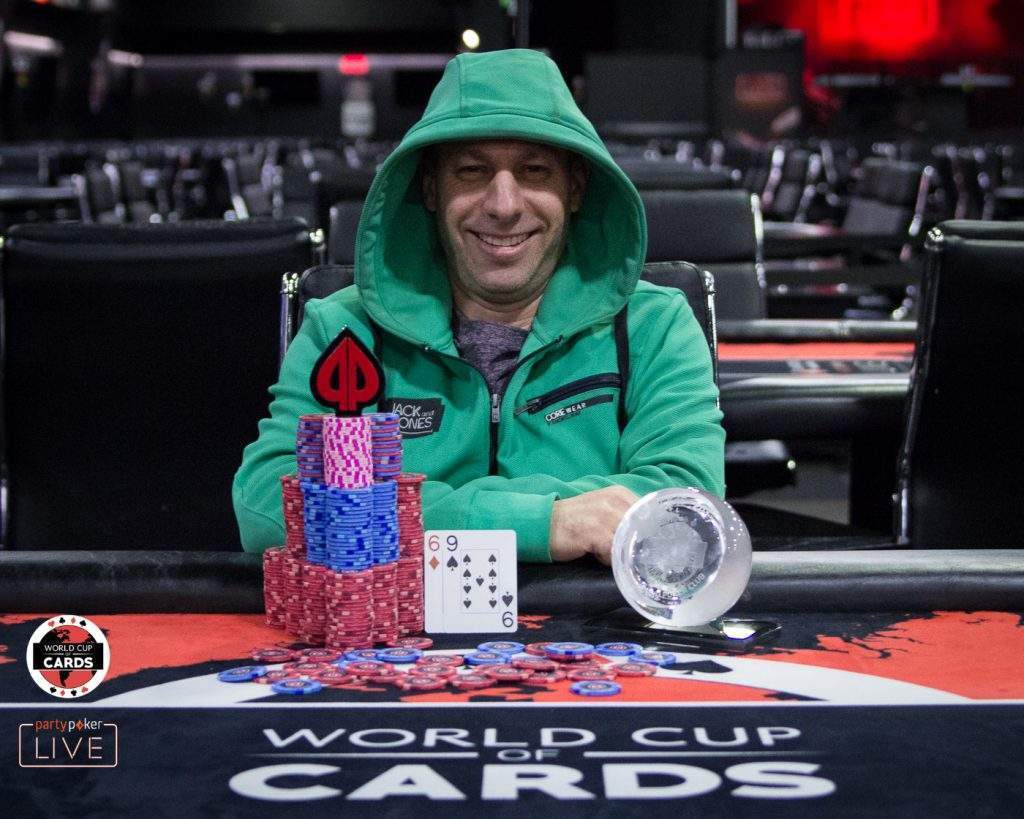 Runner-up: Zhen Wang – $6,418.00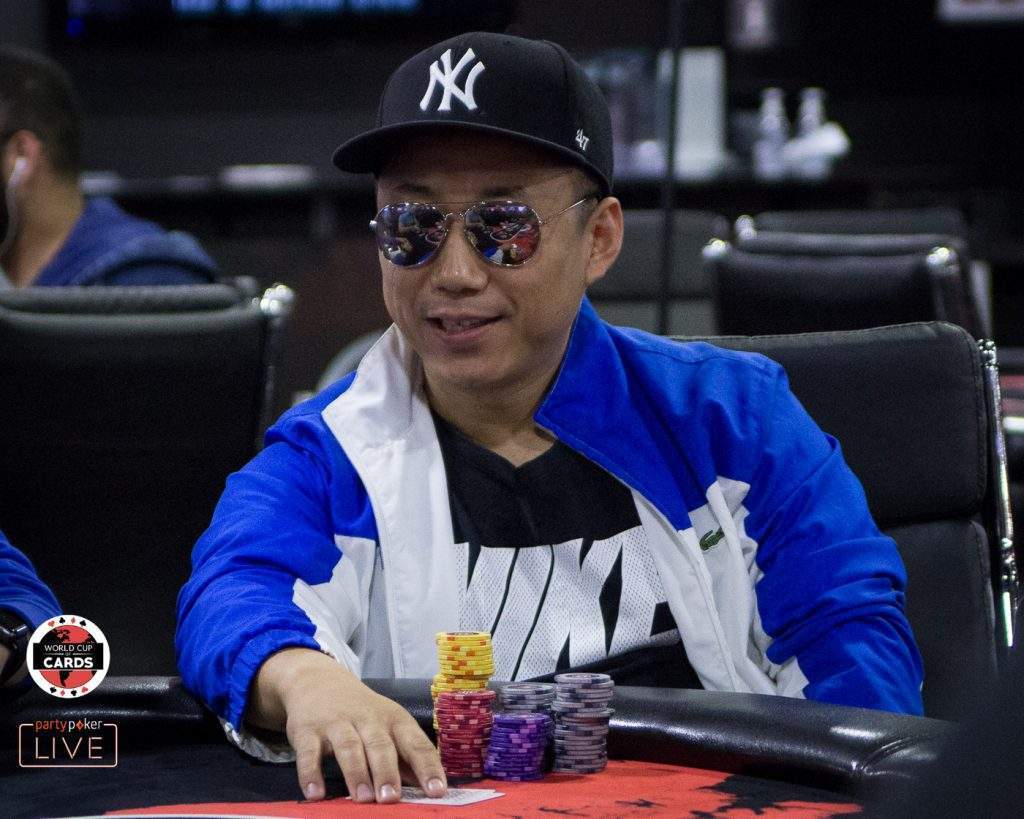 Last hand of play