It only took a few hands after Luc Bellerive's huge double through Tam Ho for the whole tournament to be on the line. From the small blind, Luc opted to shove and Tam took a quick look at his cards and called by putting a single chip capped by his card cap in with his bb while making his "call" declaration.
Luc:

Tam:
Luc was a huge underdog and it looked like we were in for a double up in the other direction… until the flop, that is.
Flop:
Luc had hit and was on the verge of riding a major cooler all the way to the championship.
Turn:

River:
And that was it! After 3 solid days of play, Luc Bellerive had managed to secure the victory.
His path to the win was far from easy. Luc was the player with the smallest stack in the entire tournament – just 3K over the starting stack – to begin Day 2, but he stayed alive and seemingly flew under the radar throughout the day, bagging the largest stack at the end of Day 2. His road today was somewhat easier, starting as the chip leader, but with the pace of play, anything could have happened and it's a credit to Luc's play that he managed to stay out of danger for most of today.
Event #13 CPPT World Cup of Cards Champion: Luc Bellerive, $98,000.00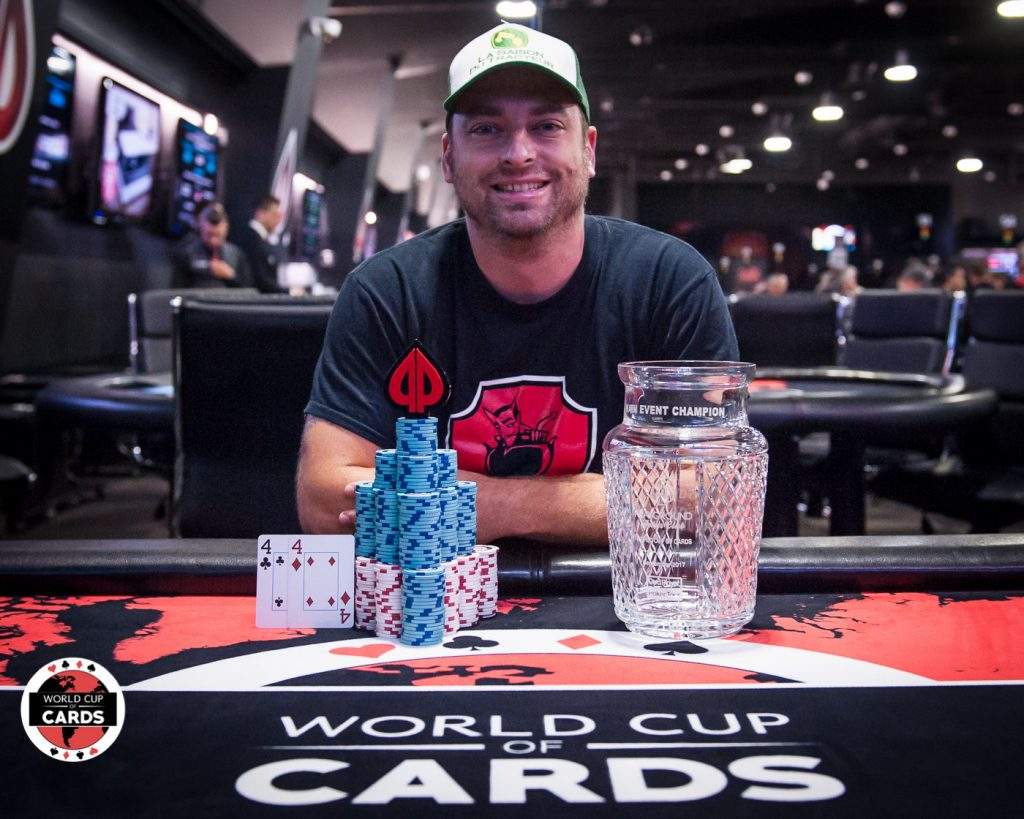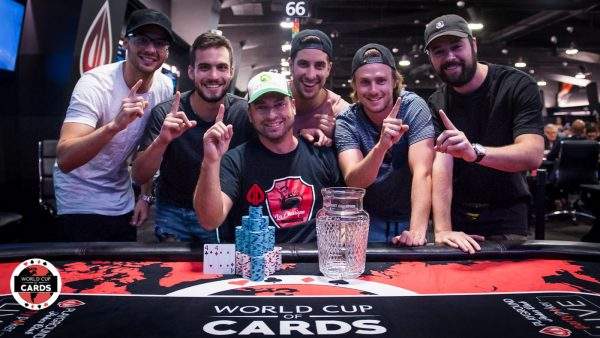 Final hand of play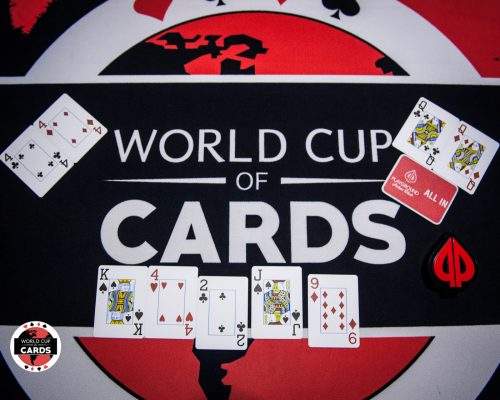 2nd place: Tam Ho, $67.050.00