The Mix Max turnout was a little bit lower than expected, and the players benefited from the resulting overlay. $30,000 was split 10-way, and there were 88 runners going for the gold.
Scott Worsley was our 1st clear leader in the Event, until Daune Fernandez passed him – in a hurry – and kept the lead until the final hands. It was only fitting that these two ended up in a heads-up match. They both made it to the money very healthy in chips, and never looked back, even after the deal was made.
When a deal is made, players are typically a little more liberal with their chips, but these finalists did not soften up. Instead, they really went for the extra $600 and the very cool Champion's Trophy, playing to the best of their capabilities.
When Griffin Mason's comeback story came to a conclusion, he left his chips to Scott Worsley, which gave Scott a good fighting chance against Daune Fernandez. Fernandez went on to knock out Edward Guergis, then Medhat Ramzy, and the duel started. First, Worsley won a sizable pot with a bet on the turn, which left Fernandez perplex. He was visibly unsure if he made the right fold.
Then came the hand that decided the outcome. Fernandez min-raised from the button to 40K, which was 3-bet to 95K by Worsley. On the
flop, Worsley led with a 115K continuation bet, which was called. The turn came a
, and Worsley kept pressing. He pushed 150K forward, and Fernandez, who had been eye-balling his opponent the whole way to try to get an idea of his comfort level, finally went all-in. Worsley instantly called, and showed the well-ahead
. Fernandez turned over
with a grin. The
on the river was not relevant, and Fernandez was left with just a few chips, which went away on the next hand.
Fernandez, a very nice guy and a good sport, shook Worsley's hand, and walked away with all the dignity in the world. We are looking forward to his next deep run, which will inevitably come sooner than later.
Scott Worsley, who was an active debater during the deal discussions, was extremely happy that he was able to turn things around. He admired his Champion's Trophy with pride, and can't wait to put it on the shelf next to the one he won last year.
Congratulations for a great win!
Champion of the $300 + $30 Mix Max Event: Scott Worsley – $4,700.00 ($4,100 + $600 for the win)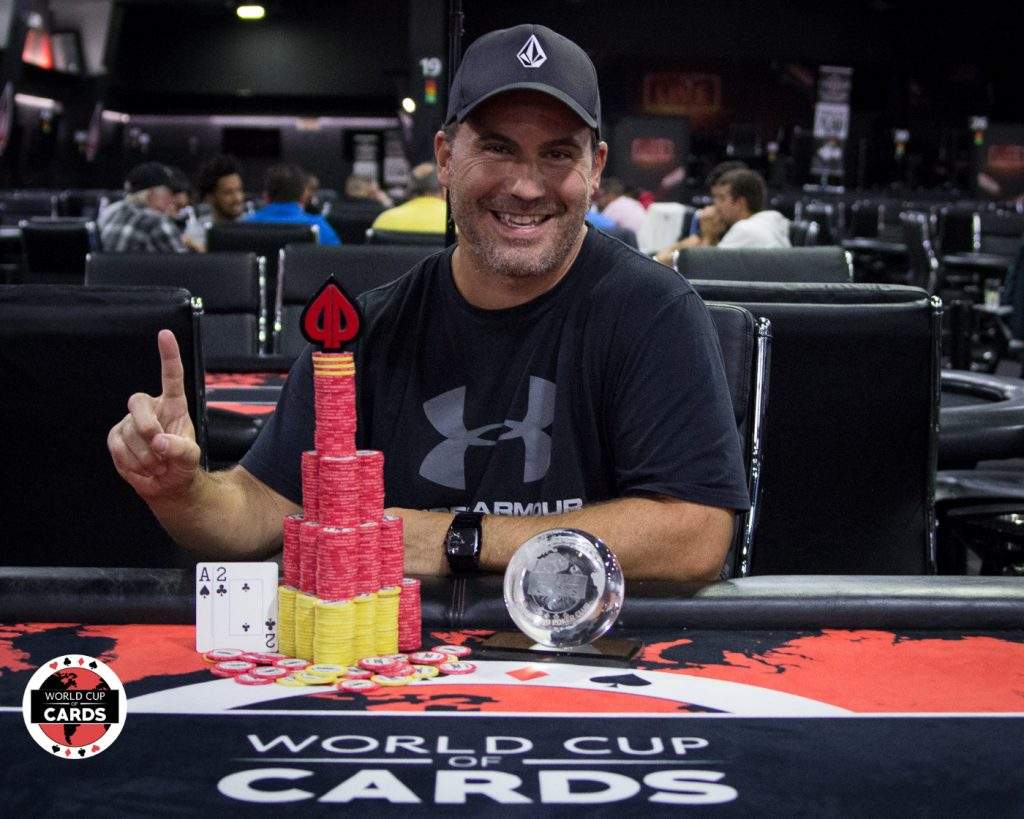 Runner-up: Daune Fernandez – $6,250.00 (secured by the 5-way player agreement)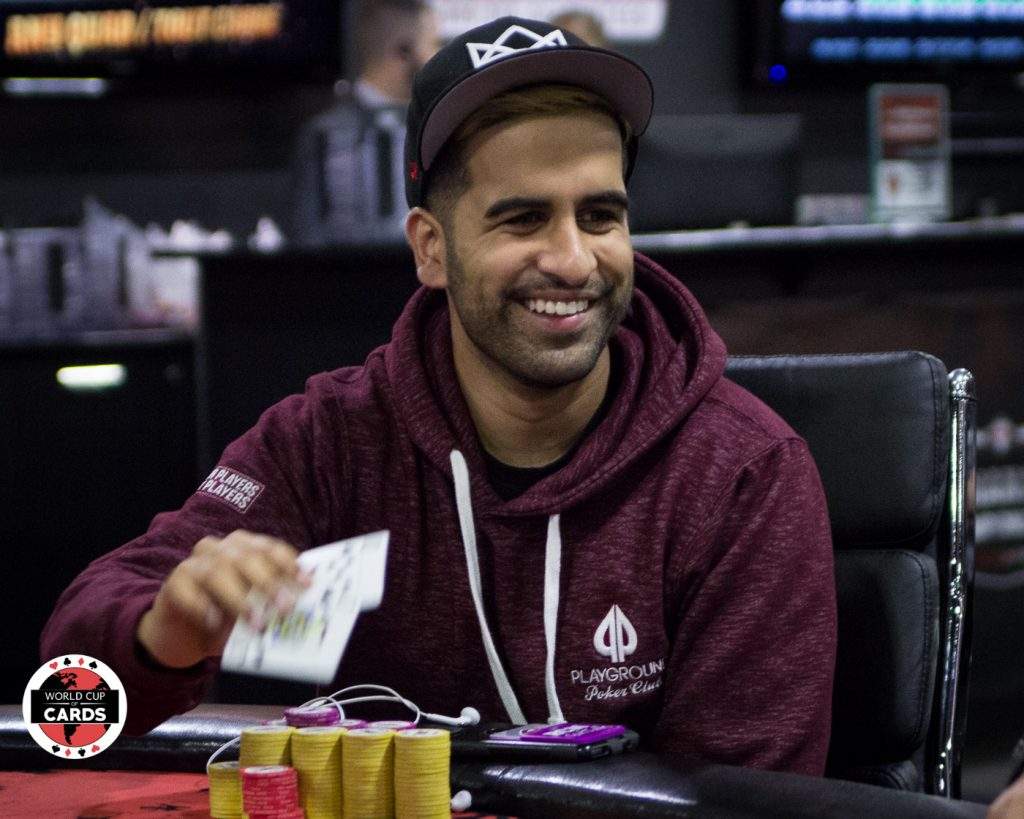 Last hand of play