Event 16 in the World Cup of Cards was a charity Event to the benefit of the Strangers in the Night group, who are involved in a number of charities. The $25 vigorish was in fact a donation to that organisation, and the idea brought 631 entries to the Event. There was a 15% overlay on the guaranteed prize pool, which was of course honored by the house, and the prizes were adjusted accordingly.
These 631 entries were gathered across 5 starting flights, and 115 players returned yesterday for Day 2, where 12 levels were played and 14 Day 3 qualifiers were sent to today's final. Some of the Day 3 leaders were Santos Ciulla, who started the day with the most chips, but finished in 7th place, and Thundup Ringpa, whose all-out style has gotten him the lead at some point on the final table, but also led to his elimination in 5th place.
When 4 players were left, all parties decided to reduce the variance that is attached to the top prizes of a tournament by securing some ICM dollar figures, and they left the necessary 2% of the prize pool – $2,000 – up top, which was to be awarded to the victor, along with the magnificent Champion's Trophy.
Clifford Neiman's departure brought us down to 3 players, who went at it for quite some time, swapping the lead on many occasions, until Jean-François Stoycheff, whose stack had whittled down a little too much for his liking, went out in a blaze, going all-in on a few consecutive occasions, trying to rebuild.
The heads-up match between Jason Guiley and Steven Martin started to Guiley's advantage, and he increased it a bit before Martin scored a much needed double up with
against Guiley's
, played pre-flop, which brought them back to an equal footing. After that, it was a slow and painful fall for Guiley, who could not cope with Martin's incessant minor aggressions. It took about 30 minutes for Martin to earn a 2 to 1 lead with this style, until a new level arrived. He then limped in from the small blind with a monster heads-up hand. Guiley took the bait and went all-in, which was snapped by Martin, who stood up and tabled
, way ahead of Guiley's
(full hand pictured below).
Jason Guiley earned $14,115, while Martin's $11,350 was buffed with $2,000 and the Campion's Trophy.
Congratulations!
Our Poker Fundraiser Champion: Steven Martin – $13,350.00 and the Champion's Trophy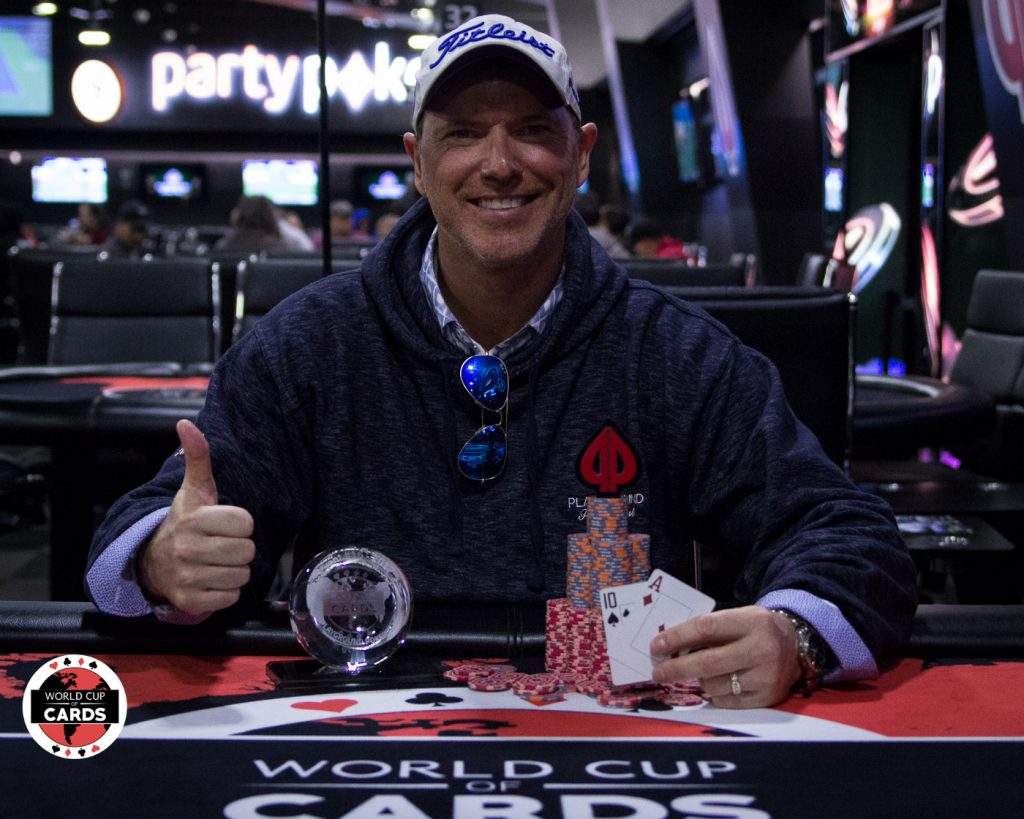 Runner-up: Jason Guiley – $14,115.00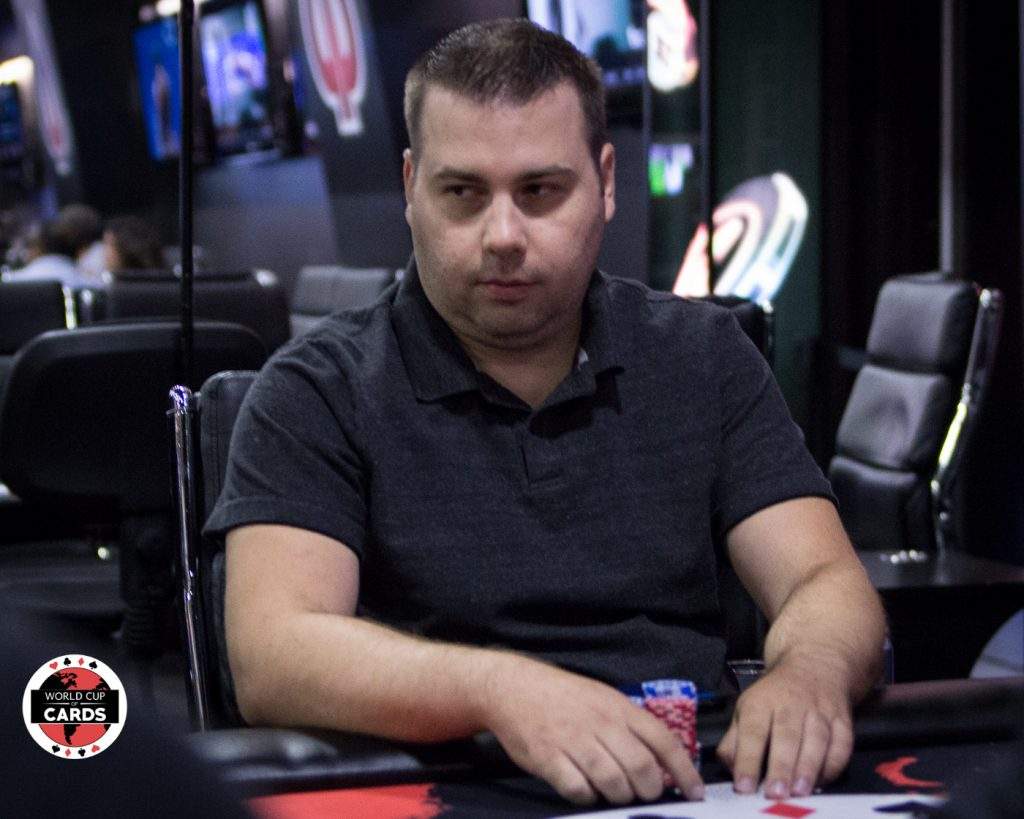 Last hand of play