Event 2 in the World Cup of Cards was a $200 + $20 Shootout with a 100 player cap. The event sold out before even starting, and ten 10-handed tables were formed. Players needed to win their table to move forward onto the final table, locking in a cash prize in the process.
Once the 10-handed final table was reached, the players decided to modify the payout structure, ensuring themselves a minimum cash of $1,500 each, all the while leaving some interest for the top 3 payouts. The winner was now set to take home $3,900 and the World Cup of Cards Champions Trophy.
Massimo Zeppetelli was the first to claim some of the extra money left for the top 3 as he wound up taking 3rd place for $2,000. This lead to heads-up play between Peter Johnson Jr. and Borislav Angelov.
Borislav began with a 3-to-2 chip advantage, however in only a few hands Peter managed to flip the stacks. Borilav then found a big double up with
versus
, taking a 4-to-1 chip lead in the process. Moments later he min-raised from the button with
, and quickly called of Peter's all-in, who tabled
.
Borislav began the hand as a huge underdog, but when the dealer rung out a
flop, he was in the driver's seat and two cards away from owning all of the chips in play. As the turn
and river
brought no change in the hand, Borislav, who spent the better part of the night warning his opposition that he was going home with the trophy tonight, put his money where his mouth was and claimed victory in Event 2.
Congratulations!
Event 2 Champion: Borislav Angelov – $3,900.00 and the WCC Champion's Trophy
Event 2 Runner-Up: Peter Johnson Jr. – $3,000.00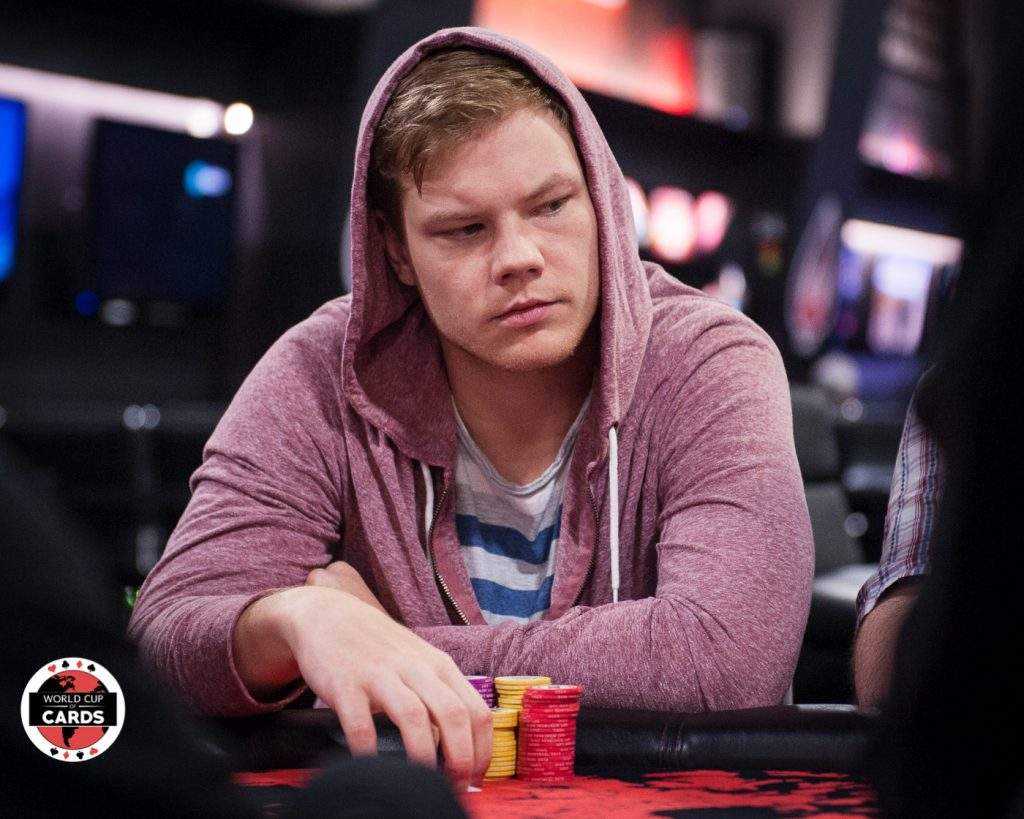 Last hand of play