One of the main features of the World Cup of Cards is that it presents a wide range of non-Hold'em games in a vast number of Events. Tonight's Event 22 was a $200 + $20 Roll the Dice tournament, where the player on the button rolls a die on the table, and its 6 faces represent 6 different poker games. In order, PLHE, NLHE, Pineapple, PLO4, PLO5, Crazy Pineapple. It is a fun and dynamic way to randomize the action.
62 players came to the party, which allowed 7 payouts, including the $3,888 top prize. Dan Vigderhous and Cameron Battikha started strong, leading the field at the second break, and kept building until the last moments. Both of them finished in the top 5. Paolo Tana Chirico was about average when the tournament got in the money, but after knocking out Leo Hackenbroch and then Dan Vigderhous and Elizabeth K in one blow, he was comfortably sitting in the driver's seat, and never looked back.
His well-balanced short-handed aggressiveness got him a lot of uncontested pots, and soon his lead became a crushing advantage. He sealed the deal on a NL Pineapple hand that had him and Jean-Pierre Poirier in a coin flip. His
held nicely against Poirier's
, and that was it. Jean-Pierre took $2,880 for his 2nd place finish, while Paolo Tana Chirico was awarded $3,748 and the Champion's Trophy.
Congratulations!
Champion of Event 22: Paolo Tana Chirico – $3,748.00 and the Champion's Trophy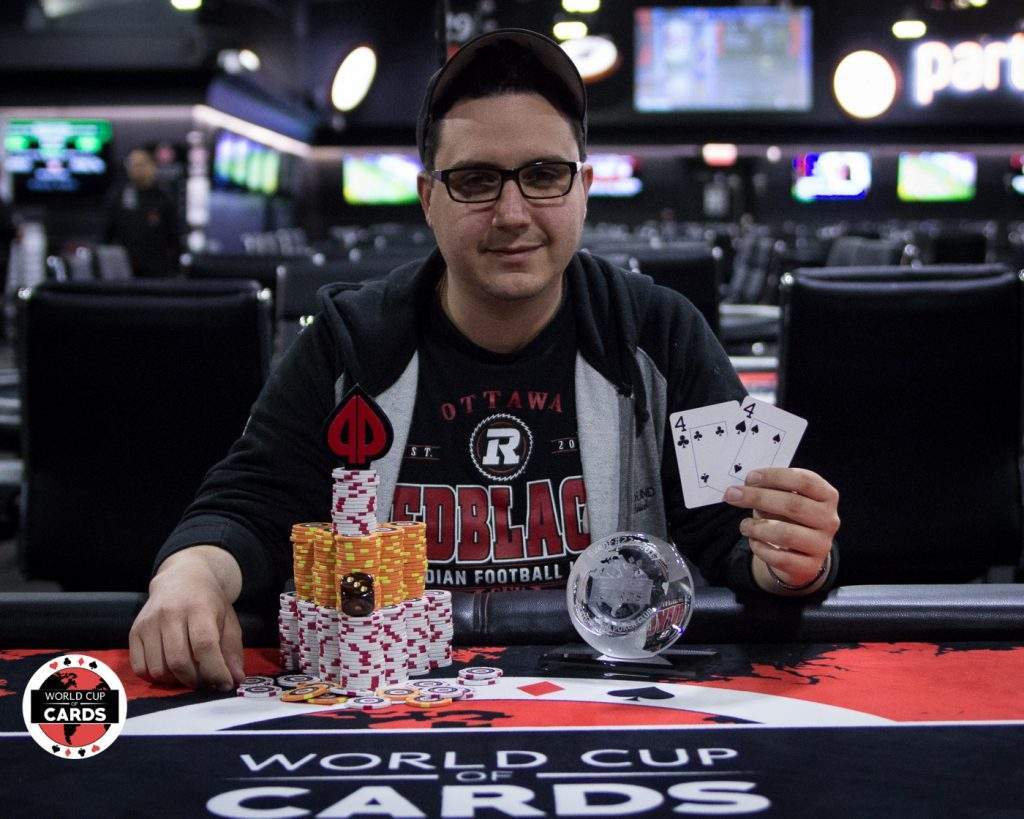 Last hand of play:

Runner-up: Jean-Pierre Poirier – $2,880.00