The $300 + $30 5-card PLO Event was a 2-day tournament that started last night at 8:00pm. 33 players took part, and 5 of them re-entered during the first stages, for a total of 38 entries. Players enjoyed a 24% overlay on the prize pool.
After 12 levels of play, 9 PLO players still had chips and sent them to today's Day 2, which started at 7:00pm. For a reason that is still unknown, Andy D'Alessandro did not show up to defend his short stack on Day 2. His stack survived 3 bust outs, and his last chips were blinded out on the bubble.
Ivan Driard was the first to go once the Event got in the money. He was true to his amazing PLO track record during Playground Events, making the money once again. He was followed by Mark Bosman and Arthur W., leaving Alex Plourde and Carlo Nini heads-up.
We know of at least 3 leadership changes during that match, but in the end, Carlo's bottom wrap did not pull through and Alex's rivered nut was good for the win. He takes home the very cool Champion's Trophy, and $4,600.
Congratulations!
Our $300 + $30 5-card PLO Champion: Alex Plourde – $4,600.00 and the Champion's Trophy
Runner-up: Carlo Nini – $5,000.00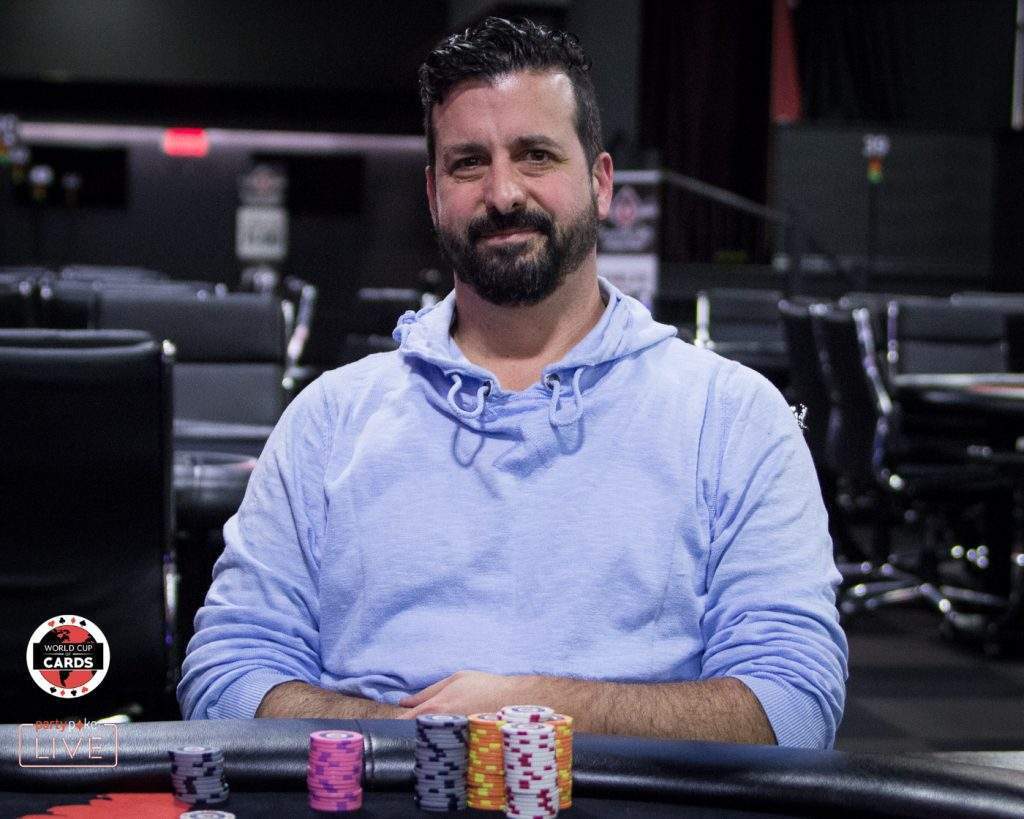 Last hand of play